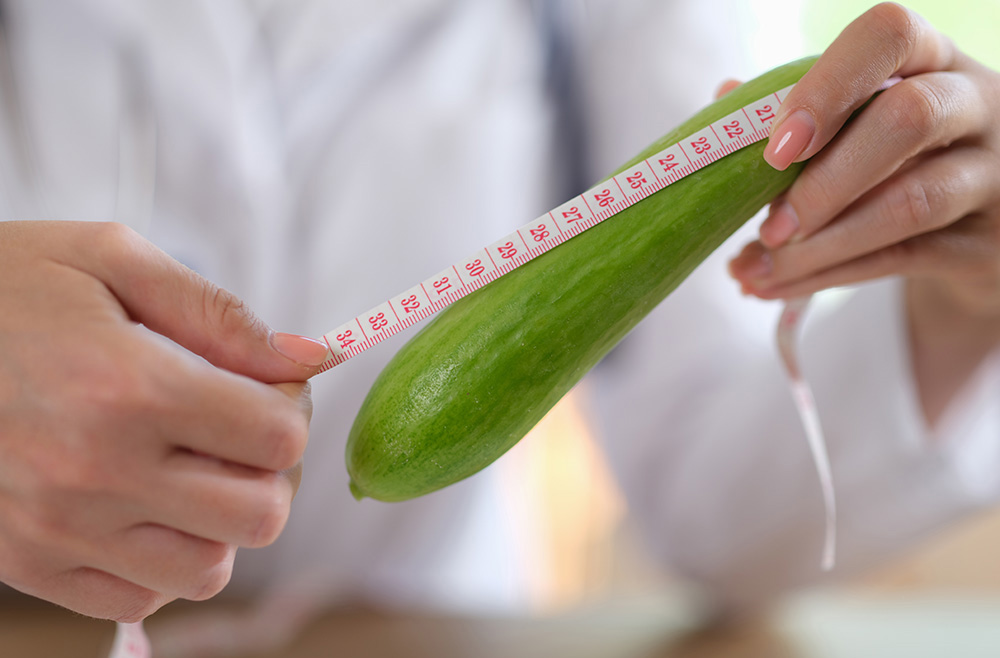 The Quest For Size
Mojo Shot and Mojo Max vs. P-Shot and Fat Transfer for Penile Enhancement
18 Aug
Penile enlargement has long been a topic of curiosity and debate in the world of men's health and wellness. Both men and women have reported discomfort with the appearance of their genitals. Men's feelings about the appearance of their penis are most likely impacted by partner perceptions. In general, a larger circumference is preferred over larger length as both partners tend to be more stimulated due to pressure-sensitive mechanoreceptors that detect stretch sensations. As societal attitudes evolve, the demand for procedures to enhance male sexual confidence and performance has grown. Let us delve into the realm of penile enhancement, comparing different techniques and approaches, highlighting the reasons why the treatments provided by Dr. DuPont stand out as an innovative choice.
The Evolution of Penile Enhancement
Penile enhancement from where to where?
To address size issues, traditional methods like fat transfer and the P-Shot (Platelet-Rich Plasma injection) have been utilized. While the P-Shot uses platelet-rich plasma to promote growth, fat transfer involves removing fat from a different part of the body and injecting it into the penile region. While these methods have shown some success, the advancements in medical technology have introduced more advanced options – platelet rich fibrin (PRF) and hyaluronic acid (HA) fillers.
PRF Treatment: Also known as the Mojo Shot
Harvesting Nature's Reserves
The Mojo Shot, also referred to as the PRF treatment, has become well-known for its cutting-edge penile enhancement technique. The patient's own blood is used to make PRF, which has growth factors essential for tissue repair and regeneration. The Mojo Shot uses PRF's inherent capacity for stimulating the growth of new blood vessels and tissues to boost the size and functionality of the penis.
Unlike the traditional P-Shot, which uses PRP (Platelet-Rich Plasma), the Mojo Shot's utilization of PRF offers distinct advantages. The three-fold higher concentration of growth factors and cytokines found in PRF ensures a more potent and sustained effect. Additionally, PRF promotes tissue remodeling, which leads to long-lasting enhancement in size and performance. These features make the Mojo Shot an appealing option for people looking for a non-surgical, efficient, and long-lasting remedy.
Hyaluronic acid fillers: Also known as the Mojo Max
Harnessing the Power of Hyaluronic acid (HA) fillers
In order to restore volume and improve outlines, Mojo Max uses hyaluronic acid (HA) fillers, a material that is frequently utilized in cosmetic operations. Compared to other treatment options Mojo Max delivers an immediate volume boost that enhances size visibly. Through precise injections and no downtime, the procedure is minimally invasive. Additionally, Mojo Max's comprehensive customization enables patients to have the boost they want all while appearing natural.
In contrast to PRP's more gradual outcomes, the HA fillers utilized in Mojo Max offer immediate and more significant volume enhancement, resulting in visible outcomes instantly after the procedure. This suggests that Mojo Max would be a better choice for those looking for larger and immediate results without an extended waiting period.
Furthermore, when compared to fat transfer, Mojo Max offers distinct benefits in terms of invasiveness and recovery. Fat transfer involves surgery, swelling, bruising, and fat nodules and fat absorption as a potential side effect. The simplicity and no surgery risk make Mojo Max a convenient choice for penile enhancement.
Who Should Consider Penile Enhancement?
Understanding Normal Size Aspects
The concept of "normal" penis size encompasses a range of measurements that can differ from person to person. On average, the flaccid (non-erect) penis length ranges from about 2.8 to 3.9 inches (7 to 10 cm), while erect lengths typically range from approximately 4.7 to 6.3 inches (12 to 16 cm). Girth is frequently measured around the wide portion of the shaft. The typical erect penis can measure up to 4.7 inches (12cm) in circumference. Girth measurements for the flaccid penis can range up to 9.31 cm (3.66 inches).
It is important to recognize that the decision to pursue penile enhancement procedures should be informed and based on individual needs. In order to better understand whether penile enhancement is appropriate for you, schedule a consultation appointment with Dr. DuPont.